Himachal Pradesh Tourist Places
Explore Top Himachal Pradesh Tourism Places Worth Visiting
If a mere thought of real Indian adventure stirs up images of a mountainous landscape, steep slopes, and hike trails leading to snow-capped summits, we've got a plan. The scenic hill stations, remote villages, and lush valleys of the beautiful state of Himachal Pradesh can't wait to host you! We have listed here some of the best Himachal Pradesh Tourist places to be explored during your next travel to Himachal. Please email us or WhatsApp @ + 91 9899328185  for any assistance and information.
Situated at the foothills of the world-famous Himalayas ranges, Himachal Pradesh is deservedly one of India's most visited tourist destinations. This refreshing escape is no ordinary spot – it has everything in abundance, from diverse flora and fauna to treacherous trekking trails that slice up a dense, forested landscape. 
Map of Best Himachal Pradesh Tourist Places
13 Best Himachal Pradesh Tourist Places
For many, this state is instantly a little paradise for adventure-junkies, fun-lovers and nature enthusiasts. If you've packed your backpack, ready for a trip of a lifetime, then these Himachal Pradesh tourist places will surely create lifelong memories in the 'Abode of Snow.'
Kasol, Parvati Valley
The rest of the world knows Himachal Pradesh as India's outdoor adventure-lovers' playground. But it only takes a thrill enthusiast a couple of days' stay in the 'Little Israel of India' to understand why. 
Kasol, right on the banks of Parvati River, assumes a rather calm, serene, and laid-back stature, rightly what hippies and backpackers would die for. The breathtaking landscape of a snow-capped Himalayas at a distance, and lush green valleys and scenic waterfalls that complement each other makes Kasol an extraordinary destination. 
Backpackers never get bored of this little haven. They have lots of unchartered hike trails to follow, budget accommodation facilities and charming locals to mingle with. They also have Chalal, where super-epic psychedelic parties happen, and the tranquility of Rasol and Tosh, all waiting to be explored.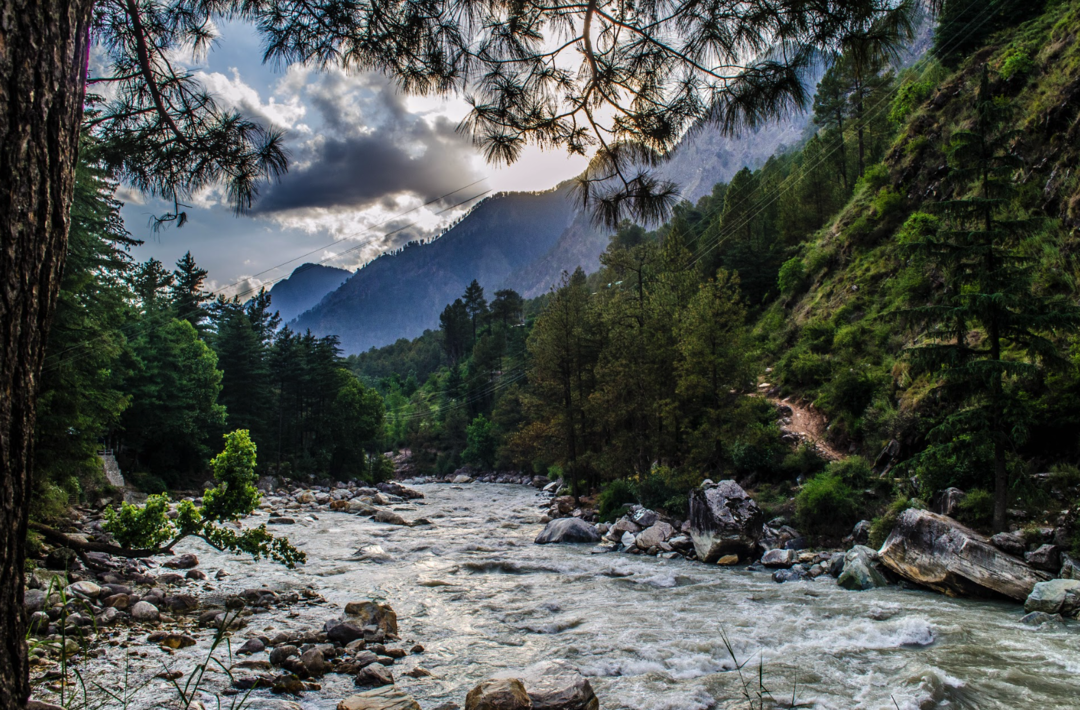 Shimla
No colonial hill station still has that elegant, captivating feel of yesteryears in Himachal Pradesh like Shimla. The beautiful 'Queen of Hills' has an overabundance of panoramic vistas, colonial-era monuments, including the Christ Church, the Town Hall, and the Gaiety Theatre. 
What perhaps highlights its position as one of the best Himachal Pradesh tourism places even further is its exact location. It is the capital of the state, but equally a hiker's perfect spot, a mountaineer's playground, and a nature heartthrob's ideal stop. Every year, when winter arrives, and most northern towns go into a slumber, Shimla dazzle even more in white! 
Kasauli
It would be a grave mistake to list down the most significant Himachal Pradesh tourist places without perhaps the most peaceful of them all: Kasauli. Situated at 1,900m above sea level, this humble colonial town still has the charm it had 50 years ago. 
Its colonial-styled aura is still evident today, and one only needs to 'invade' the Baptish Church or Christ Church to get a feel of it. Other points of interest in an otherwise sleepy once-cantonment town include the Kasauli Brewery, Nahri Temple, and Monkey Point. For a breeze of fresh, unadulterated air, quiet and peaceful hotels, and an abundance of nature, Kasauli should be your first stop. 
Dharamshala
Welcome to a beautiful hill station that also doubles as the holy residence of the Dalai Lama and the headquarters of the Tibetan government, Indian branch. A gateway to the Kangra valley and a popular honeymooning destination, Dharamshala ranks among the best Himachal Pradesh tourism places. 
Not even the picture-perfect snow-capped summits of Dhauladhar Mountains and the green pine and deodar forests are enough to disturb the pleasant all-year-round climate of this town. 
For a vacationer, a tour of Dharamshala is easily an epic outing. There are many restaurants and street food stalls to explore, cafes, and souvenir shops to 'invade' and Indo-Tibetan architectural wonders to marvel at. All that, plus the many trekking trails to 'conquer' and scenic waterfalls to visit easily makes Dharamshala one among the best in Himachal Pradesh. 
Spiti Valley: Our 

favourite

 among best Himachal Pradesh Tourism Places
When Rudyard Kipling termed it 'a world within a world,' he was spot-on. On paper, this valley can never be among the best destinations as it isn't as much-hyped as the other Himachal Pradesh tourism places. But despite being a remote village sitting at 3,810m above sea level, it also has the magnetism of an incredible getaway. 
Spiti Valley has lots of Buddhist monasteries that appeal to the rather increasing number of pilgrims and adventure travelers flocking the area. Adrenalin-junkies also travel to this unassuming town, all eager to trek its paths, bike the mountain trails and compete in epic whitewater rafting expeditions. 
Manali : Our 

favourite

 among best Himachal Pradesh tourist places
Nestled between the stunning Kullu Valley, dense forested pine and deodar landscape, and a panoramic hilly retreat, Manali is a blend of tranquility and adventure. It sits 2,050m, adjacent to the River Beas valley, yet it is the awe-inspiring backdrop of the Himalayas that makes this holidaying destination one of the most visited.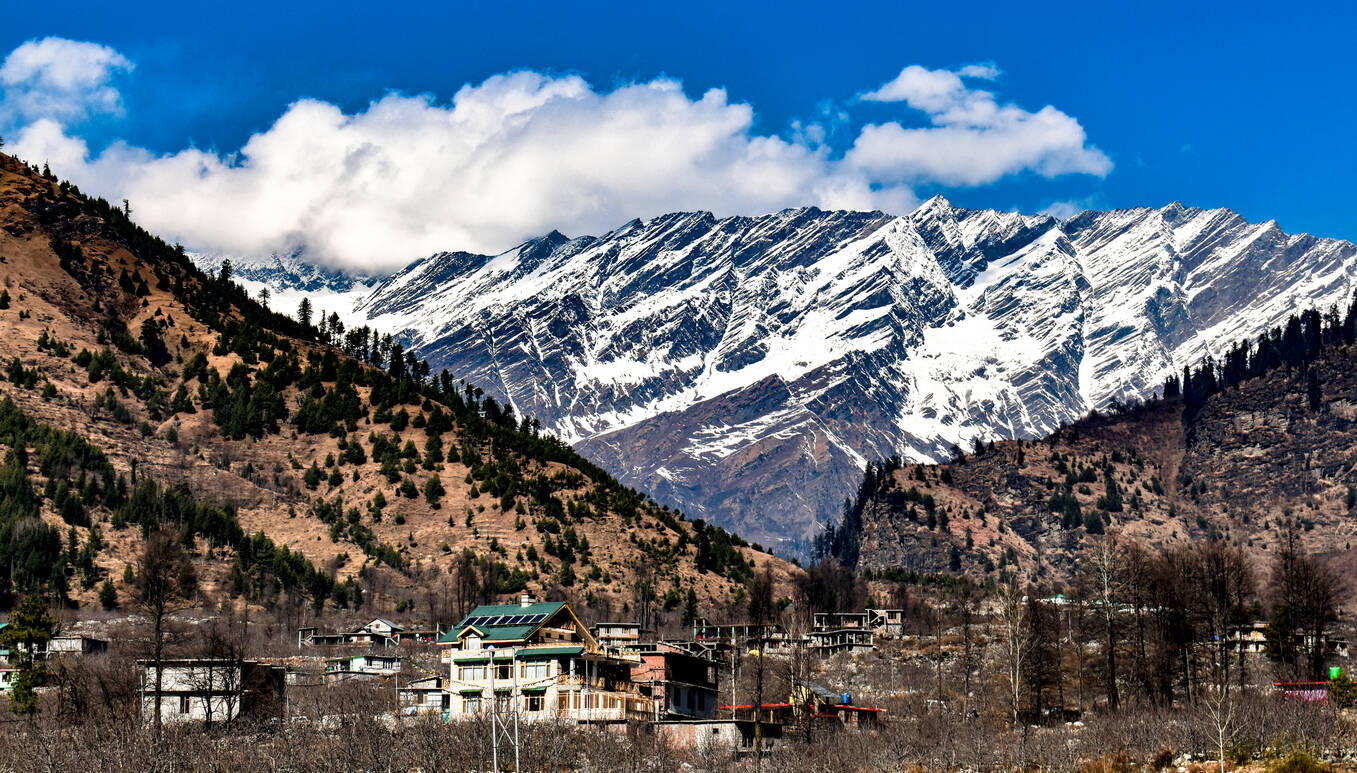 Among the greatest attractions in Manali are its picturesque hilly retreats that thousands of tourists throng every year. For them, nothing offers the much-needed rest after an action-packed day exploring the snow-covered mountains, stunning meadows and waterfalls, and the ancient temples and Tibetan monasteries more than these retreats. 
Dalhousie
When winter arrives, and the rest of Himachal Pradesh tourist places become lonely, deserted and desolate with little or no adventure activity, only one town remains: Dalhousie. Fun and adventure lovers flock this tiny town's mountains, waterfalls, lakes, and forests every winter, all eager to enjoy its pristine natural lures. Hikers, backpackers, water rafters, bikers, canoeing enthusiasts and campers, all converge for a thrill!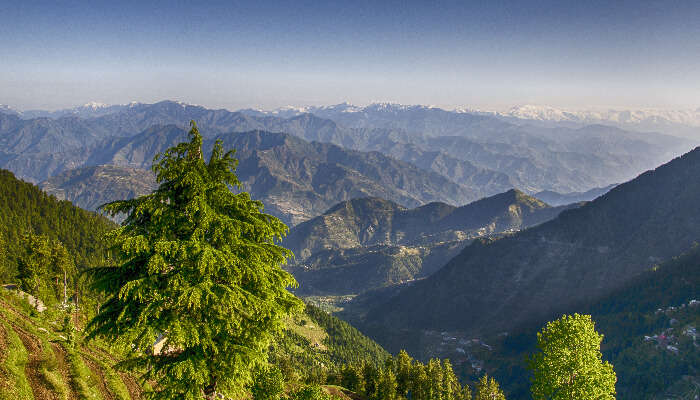 Khajjiar
Christened the 'Mini Switzerland of India,' the little paradise of Khajjiar is no ordinary North Indian adventure destination. It is hidden amidst dense deodar forests and green meadows. Yet, the sight of the gorgeous Himalayan peaks and a trip into the Kalatop Wildlife Sanctuary means it truly is a little Swiss getaway in India. 
Must-dos while on a Himachal Pradesh tour of this region includes forest trekking, zorbing, paragliding, and horse riding. Khajjiar also has a fascinating 12th-century Khaji Nag temple worth visiting.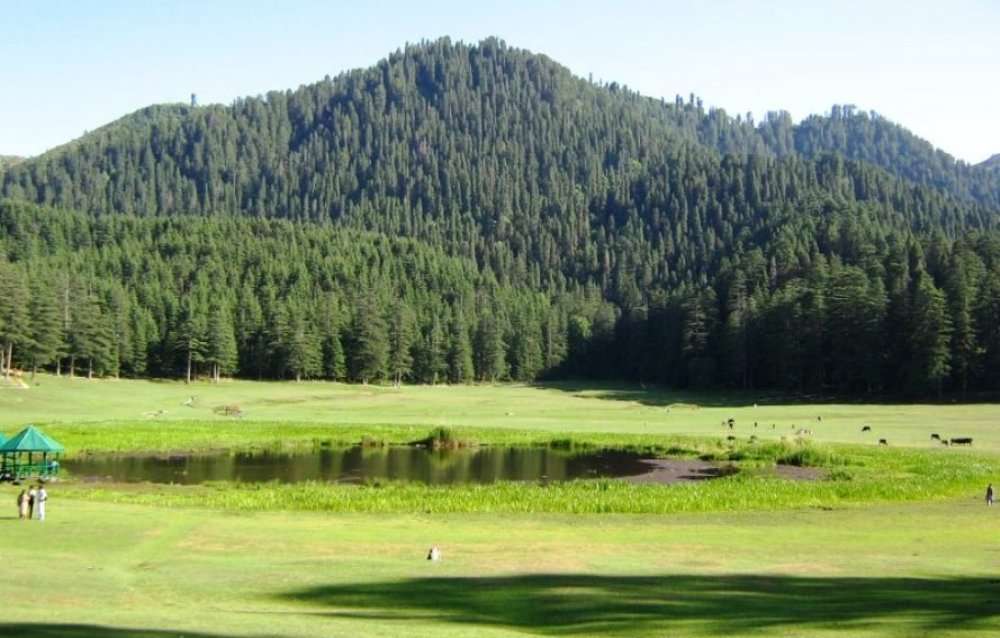 Kinnaur
Kinnaur, the 'Land of fairytales,' never ceases to amaze. Forget about conquering its majestic mountains or going on a water-rafting expedition in its dangerous meandering rivers, Kinnaur has more. 
It is adjacent to Tibet, and thus this town is more of Tibet than India. Furthermore, Kinnaur remains snow-clad for six months a year, something the locals have no problem with. Paragliders, water rafters, and angling enthusiasts have a perfect holidaying destination in Kinnaur, though!
Palampur 
Yet another breathtaking Himachal Pradesh tourist destination with tea plantations all around the town and charming streams of freshwater flowing through, Palampur is magical. The beautiful lush greenery of pine and deodar trees around the town also makes this town a cool spot. 
An ideal tour of Palampur ordinarily has nothing to do with mad adventure and adrenaline-pumping activities. Being a tea-growing locality, lovers of freshly brewed tea flock Palampur, dying for a cup of their favorite beverage. Besides touring the tea estates, a perfect outing could also include visiting the Victorian-style mansions and castles and spending an afternoon at the Tashi Jong Monastery. 
Chail 
Ever wanted to visit the world's highest cricket ground in the planet's greatest cricketing nation? Well, the quiet hill station of Chail ought to be on your bucket list. 
This small town is tucked in the middle of beautiful greenery of pine and deodar plantations. It is also one of the most popular hikers' havens in Himachal Pradesh, often drawing hiking enthusiasts from all over the world. 
A tour of Chail can never end without exploring a luxury resort located atop the hills aside from visiting the world's highest cricket playgrounds. Other fantastic spots worth visiting include the palace that once served as Patiala Kings' summer retreat and the Chail Wildlife Sanctuary. 
Kullu 
Together with Manali, Kullu receives thousands of tourists every year, a majority of whom being those visiting because of the area's wonderful climate. This open valley is arguably the most highly rated among all Himachal Pradesh tourism places. 
Kullu sits 1,230m, but offer just about the right thrill for nature and mad adventure lovers. Tourists visiting Manali make their first stop in Kullu, where they visit the area's leading tourist attractions. Key temples in the area include Raghunath Temple and Jagannath Devi Temple. 
Chamba
It is another town located on the Himalayas' foothills, but with an overabundance of ancient temples, caves and edifices. Chamba has lots of history attached to it, mainly because most of it is connected to modern-day India's birthplace. 
At 996m, this town treats tourists to some gorgeous views of Pir Panjal, Zanskar, and Dhauladhar ranges. But while on a trip, one may not miss marveling at the traditional handicrafts and art native to the region since the 17th century. 
One of the best things about Chamba is the fact that it is usually a base camp for hikers climbing the Himalayas. They pitch camp at this hill town, enjoy the tranquility and the stunning vistas before going on with their journeys. This town is also famous for several popular celebrations, most notably March-April's Suhi Mata Mela and August's Minjar Mela.