South India tour packages
South India tour packages : South India tours
Hop onto a luxury houseboat and cruise through the plush backwater of Kerala for a trip of a lifetime. Meet diverse cultures, taste the state's best foods, and interact with the charismatic locals. Contact us for your South India tour packages and one of our travel expert will be in touch with you.
All our programmes featured in our website are just suggestions and could be ALTERED as per your REQUIREMENTS and PREFERENCES.
Be Ready For a Trip of a Lifetime!
Your ultimate South Indian tour will forever remain etched in your mind. From getting a reinvigorating Ayurvedic massage to meeting the real Gurus of Indian yoga and meditation, it most certainly will be a trip with no match.
But in Kerala, it's easy for a tourist to get spoilt for choice. Choosing between taking a stroll along the picturesque coastline, enjoying the calming sea breeze or, going the off-beaten-path for the lush, beautiful tea and spice plantations is never easy.
There are the famous Kochi historic churches, ruins, and charming colonial monuments-turned-boutique hotels, all waiting for you. And before you "invade" the region's best hotels, rest assured our South India tour packages will have everything set for you!
Your itinerary is well-set and perfectly customized to ensure you get the best of this little vacation in Kerala. During the day, there's a lot to see, get immersed in, and rightly enjoy. And as nighttime falls and Kerala comes to live, we ensure you be part of the Kathakali dance festivals.
Your Ultimate South India tour packages – At a Glance
Heaps of beautiful marigolds, queues of devout Hindustanis, and centuries' old architectural marvels welcome you to the magical town of Madurai. Temples sliced from the rock in Hampi and Belur's picture-perfect artwork, or, sumptuous foods in the streets of Hyderabad and Bengaluru – you choose.
But a trip down to Chennai, the heartbeat of Tamil Nadu, for an extraordinary tour experience and three more hours further south to Pondicherry, should reveal what you've never known about India. Some of the absolute must-visits are the majestic ArulmiguKapaleeswarar Temple and the over-a-century-old Madras Museum.
Come; Let's Go on a South India Tour!
From the moment you hop into this adventure trip with us, just be ready for endless thrill and adventure. There's a lot you will see, much more to indulge in and even bigger lifelong memories to make.
History-rich monuments, intriguingly mind-boggling cultures, and tons of colorful temples are just some of what's on offer. We will take you to the following spots:
1. The ex-French territory of Pondicherry
Spending your afternoon on the tree-lined streets of this little ancient town, you will learn a lot about the little remaining French culture as told by the mustard-colored colonial villas. We will also ensure that you sample a bit of every French-inspired dish using the same-old French cutlery, of course!
2. Tamil Nadu's best temples
Visiting the many temples and palaces, you will marvel at the sheer architectural genius of the ruins and why they still defy archeological principles. From the breathtaking SreePadmanabhaswamy Temple, the all-time-popular SabarimalaSastha Temple, and the 17th Century AmbalapuzhaSree Krishna Temple to where the ancient Vijayanagar kings called home, your itinerary will have them all.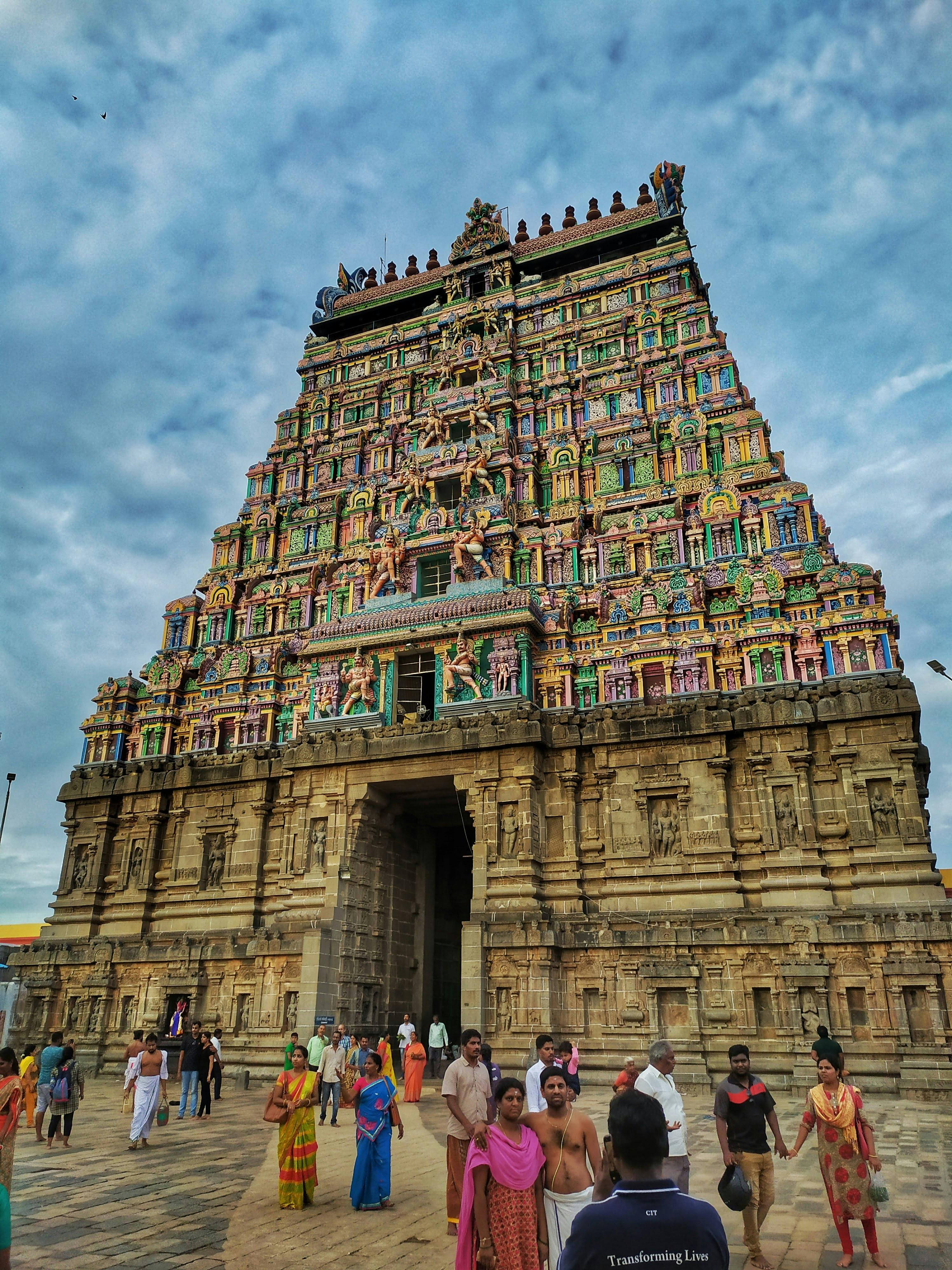 It doesn't matter how much you are dying for a real Indian adventure, Kerala will drain away the tire and ease all your worries with just one Ayurveda session. Along the beautiful Kerala coastline, lots of resorts will give you an Ayurveda treatment you will remember for a very long, long time!
4. The Panoramic Madurai – Specifically the city market
"God's Own Country" is a state of many beauties, led by the incredible 2500-year-old town of Madurai. It is arguably the most beautiful city, especially if you stroll through the city's market. You will understand why it is the pride of India.
It's an experience with no match, perhaps the highlight of a truly authentic Indian tour. Park of this trip will involve doing bike rides and touring the famous Tea Museum of Munnar.
6. A cruise across the backwaters of Kerala
A calming, soothing, and relaxing trip, better than an Ayurvedic massage, is best felt when cruising across the backwaters of Kerala. The channel's many canals, rivers, and lakes are sure to make you fall in love with the little heaven called the "Venice of the East." It is the only place where you break away from your busy Indian safari for a bit of the much-needed peace and tranquility.
7. Scaling the Rock Fort Temple in Trichy
Your South India tour gets even better when you climb the 432 steps into the Rock Fort Temple. Carry along your best camera because there's no doubt you will take lots of Insta-worthy shots.
8. Relax and enjoy Mamallapuram
It's a UNESCO World Heritage site and equally a calming, relaxing spot. However, be sure you will be astounded, not just by the many temples, but the welcoming sandy beach as well.
9. Devaraja Market in Mysore
What better place to shop for spices, fruits, veggies, and flowers than at the incredible Devaraja Market? After going around the market, admiring the colorful selections, a trip up the Chamundi Hills should cap another awesome day in Kerala.
South India Tour Packages
Being a region where every state has something unique, South India is different from the rest of the country. And so, South India's trips and safaris can only be mesmerizing and the foods, sumptuous, if your itinerary is customized to fit your expectations. Southern India can be great no matter how many times you've been here before.
We organize every aspect of your trip, making the whole visit adventure-filled, memorable, and worth doing again. We are the leading South India tour operator, doing trips across Kerala, Tamil Nadu, Andhra Pradesh, Andaman Nicobar Islands, and the whole southern part.
When it's best time for South India Tour Packages
As soon as winter knocks and the scorching heat is gone, you better be ready for a tropical South India tour. Ideally, December to February, when the temperature ranges from 22-degrees C to 30-degree C, is perfect for a trip. The start of March marks the beginning of low-season, with monsoon rains in October going well with those in need of Ayurvedic health treatments.
For the best South India tour packages, plans and itineraries, including scheduling a unique, custom-made trip, talk to us. We will be happy to help!